Text: Benjamin Berggold; Fotos: in the headroom, Carsten Beier, büro wien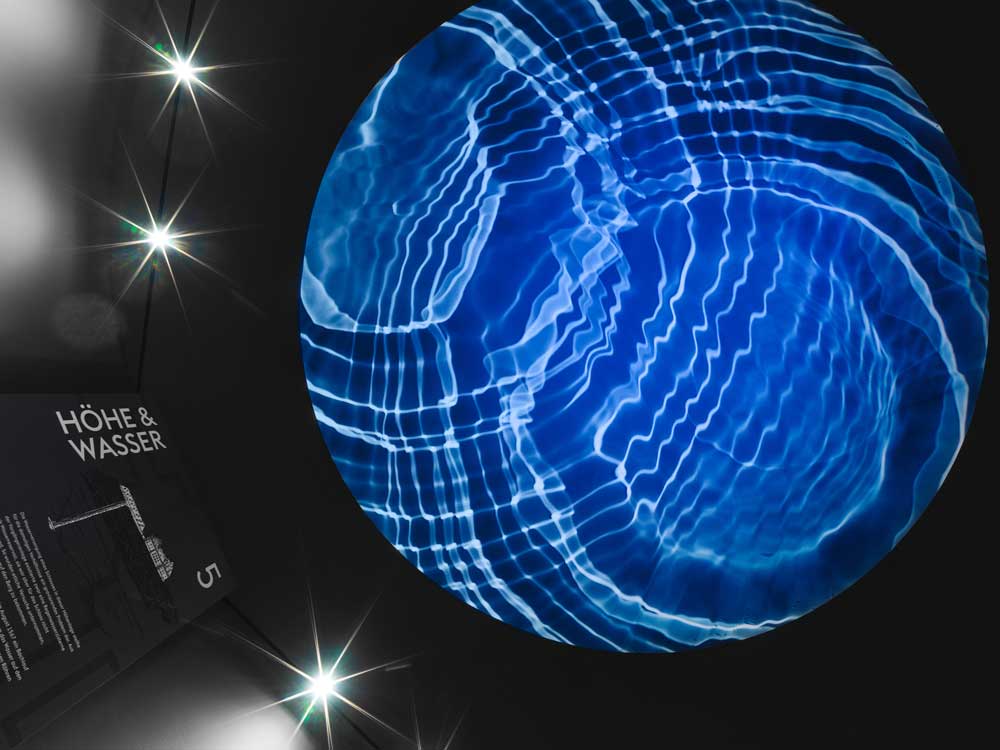 Known as the "Crown of the Ore Mountains", the monumental hunting and pleasure palace Augustusburg near Chemnitz was completed exactly 450 years ago (in 1572). This anniversary will be commemorated from April 2022 through January 2023 with a large-scale special exhibition entitled "Elector with vision" that takes visitors on a journey back in time to the Renaissance.
In early summer 2021, we won the Europe-wide tender for the special exhibition. The tender covered three areas, which we are implementing with our partners:
Exhibition architecture and scenography
360° 3D projection show with Haselbusch
Exhibition app, developed with Vienom
The graphic design and illustrations are created in collaboration with intheheadroom and Vanessa Eder-Messutat.
For the special exhibition "Elector with vision – The life and work of Father August of Saxony", we created the exhibition space in Augustusburg Castle, spanning 13 rooms and 700 square metres. More than 200 artifacts will be on display – including paintings, coins, clothing, but also garden tools and mathematical instruments. Our work primarily revolves around the creative staging, the dramaturgy of the exhibits and the development and coordination of the exhibition texts. In order to facilitate universal access to the special exhibition, we translated the texts into "easy-to-read language".
While designing the exhibition architecture, we took into consideration the conservation requirements of the original 16th-century artifacts. We developed an interactive media concept that is aimed at children as well as adults and takes visitors on a tongue-in-cheek journey through life in the Renaissance. In addition the general planning, we are also responsible for producing the exhibition. We created a preliminary design, a model, a design, and a detailed design of the exhibition concept as well as the production plan.
As a green-certified agency, sustainability is a major concern for us. During the planning phase, we made sure that the individual exhibition elements are suitable for subsequent use (future special exhibitions, furniture for mediation, permanent exhibition). In this way, the individual elements of the exhibition architecture can be separated and reconnected in a different form. The colours can also be changed. The benches we have designed can remain in the exhibition rooms permanently. In order not to build countless new showcases, we used the existing showcases in the castle. These were integrated and incorporated into our architecture.
Award
German Design Award 2023 - Excellent Architecture: Fair and Exhibition
Planning phase: eight months | Completion: April 2022 | City/Country: Augustusburg, Saxony, Germany | Size: 700 m2 | Exhibits: > 300 pieces | Client: Augustusburg / Scharfenstein / Lichtenwalde Schlossbetriebe gGmbH