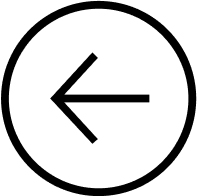 Back
Text: Leila Kassoume-Kreiner; Fotos: Markus Wache
On May 19, 2022, Plattform Industrie 4.0 hosted the 6th edition of the Summit Industrie 4.0 at the Vienna City Hall. After a two-year break due to the pandemic, industry stakeholders could get together again at a live in-person event and catch up with current developments and with their peers. The interest in the all-day event was overwhelming – more than 300 guests attended the insightful lectures given by high-profile speakers from the industry and took the opportunity to exchange ideas and to network.
It's precisely this type of networking that helps achieve the digital transition.
Plattform Industrie 4.0 CEO Roland Sommer
This edition of Summit Industrie 4.0 was planned and implemented by büro wien, alongside Plattform Industrie 4.0. We are already busy planning the 2023 Summit Industrie 4.0 that will take place at the Haus der Digitalisierung, the newest addition to the Campus Tulln Technopol, scheduled to be completed in 2023.