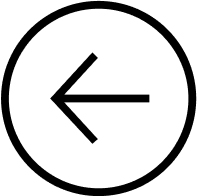 Back
Text: Benjamin Berggold; Fotos: Andreas Gugumuck, Benjamin Berggold, Die Metzgerei, Torterie Camille, Wrenkh
A one-of-a-kind cooking experience with a meal kit delivered to your home and the personal exchange with the cook that created your meal. The participants cook in their own kitchens and are connected with the team and the cook via video chat. Together, you'll chop, stir and sauté – and then of course, you'll eat. The dessert is also delivered in the box. A convivial way to end or start the day.
Brunch, lunch or dinner: Any time of the day is possible.
Different levels of cooking experience: The recipes may be adapted to different levels of difficulty and the cooks are at your disposal to give online support. Those who don't feel like cooking can opt for a pre-cooked meal that only needs to be reheated.
For a smooth video chat experience, a büro wien employee is at your disposal for the duration of the event. No registration at the platform required!
Whether as an activity for your team event, cooking with friends or as a gift. A community cooking experience in a cosy atmosphere: Very personal yet socially distanced.
choose your cooks, including Andreas Gugumuck, Karl & Leo Wrenkh, Gerald Fleischhacker (Koch & Kabarett), Die Metzgerei, Torterie Camille
different levels of difficulty
vegetarian & vegan food
ingredients box delivered to your doorstep
different price ranges
desserts & drinks in the box
main course to reheat (optional)
book a DJ for musical entertainment
video chat without registration (browser-based)
organized & accompanied by büro wien