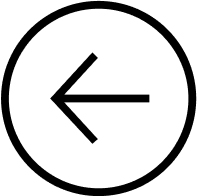 Back
Leila joined the büro wien team in 2003 and has been implementing concepts for a diverse range of clients ever since. Her interest in human resource management and organisation development led her to study human resource and knowledge management as a part-time student at FHWien. She leverages her acquired know-how directly in her work at the agency, where she serves as the Managing Director of Human Resource Management and Organisation Development.
Which essential experiences and insights from your long event expertise will be useful for future events?
On the one hand, the network that evolved over many years is very helpful in addressing the different tasks and challenges in the best possible way.
On the other hand, with experience comes a certain sense of calm and composure. You know where the difficulties tend to lie and what you have to pay attention to in order to implement the projects successfully. The more you have seen and learned, the more you can take away for future projects.
No two projects are alike. Every project provides new insights and experience. That's why—even after 18+ years in the agency—I always find it exciting to tackle a new enquiry and develop a custom concept.
Assessing the feasibility and producibility of ideas as well as fast and detailed budgeting are major assets. Thanks to my many years of experience I calculate budgets very precisely from the beginning and provide clients with the certainty that they will be adhered to by the end of the project.
How does your background and your expertise in human resource and knowledge management benefit a creative team?
My academic training and my professional experience made me realise how important the diversity of a creative team is. In recruiting and human resource development, I make a point of ensuring that every staff member offers new "tools" and is prepared to help shape the company. Our team is made up of experts in a range of domains, who all share the goal of contributing and sharing personal know-how and learning new skills.