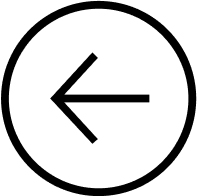 Back
Text: Alexandra Hörtler; Fotos: büro wien
With the annual company Christmas party being repeatedly postponed due to the coronavirus pandemic, in 2022 we were finally able to organize and stage another Christmas gala for our client RHI Magnesita. Our client requested a Christmas party that did without the typical Christmas symbols – a winter-themed and modern setting reflecting the international make-up and orientation of the company.
Inspired by the theme "Fire & Ice", we developed a bespoke room setting and lightning concept, which also extended to the table decorations and a room-filling spatial installation. The tables, accommodating 300 guests, the buffets and the bars were adorned with red and blue lights that created a festive atmosphere that also matched the theme. A total of 500 m of luminous copper wires were used for the decoration.
We structurally divided the industrial style venue Expedithalle into two areas: dining and dancing. A 17 m long and 3 m high truss construction served as the visual and acoustic partition between the dining and dancing areas. An ensemble of individually hanged LED tubes turned the partition in a spatial installation. The roughly 40 LED tubes were arranged in a way that evoked the company logo in red (representing fire) and blue (representing ice).
A sustainable and atmospheric winter party in glowing lights of red and blue.