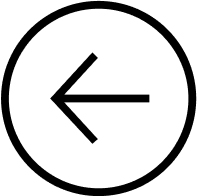 Back
Text: Benjamin Berggold; Fotos: Matthias Brenner, Kapsch
Since October 2016, the Kapsch Contemporary Art Prize has been awarded annually with the goal of promoting young artists residing in Austria. The award ceremony is produced by us and takes place at the mumok, the Museum Moderner Kunst Stiftung Ludwig in Vienna. Guests have the opportunity to visit the exhibition of the laureate before it officially opens.
In October 2019, the award ceremony took place, as it is already tradition, on the premises of the mumok. The guests had the opportunity to walk through the exhibition of the laureate Anita Leisz before the official opening of the show. Like in the years before, we were tasked with organising and implementing the event on site.
The third Kapsch Contemporary Art Prize award ceremony took place in October 2018 at the mumok. The company Kapsch invited the guests to an exclusive preview of the exhibition of the artist Ute Müller. The award ceremony and the reception took place on one of the museum's exhibition floors. The projections that accompanied the award ceremony were produced by the Vienna-based duo Lichterloh.
In 2017 the Art Prize was awarded to Julian Turner at the celebration of Kapsch's 125-year company anniversary, which we also produced.
The Kapsch Contemporary Art Prize was awarded for the first time in 2017. Several customer and staff events took place around the award ceremony and the opening of the exhibition of the 2017 laureate Anna-Sophie Berger at the mumok. For these events, the mumok was staged in a novel way in order to create an outstanding evening at the museum. Videos and projections were used to build a bridge between the award and modern art.