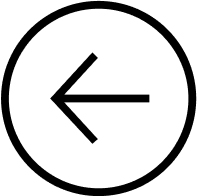 Back
Creative Consultant and partner
Kontakt
A degree in ethnology, countless travels and jobs across Africa, Asia and the Middle East are the cornerstones of Michael's career. When asked how he ended up in marketing and founding büro wien, he usually replies that you should imagine society as an interplay of the most diverse ethnic groups. To understand brands as performers on a market place and to always keep in mind that while at first sight we are players in an increasingly globally operating society, on closer inspection there is a myriad of tribal territories that need to be explored, understood and connected. This kept him busy throughout the first three decades at büro wien.
How can clients benefit from your decades of experience in the creative industries, combined with your carefully curated strong network?
Having decades of experience has essentially one big advantage: You've already made some mistakes and each mistake has a learning effect that pushes you further. A key factor is that, as your experience grows, you'll develop a clear sense for the essential things. Most briefings lack precision and you'll need to "read between the lines". The eye for this sharpens over time. Often, however, it is better to define yourself as a facilitator in the background and to allow and appreciate the ideas of others.
My collected universe of knowledge is the foundation that is completed by a carefully curated network. Who knows what? Who knows to expand, challenge, complete ideas?
How does your knowledge of the creative industries influence the creation of new concepts?
Creativity is constantly being re-imagined. The challenge is to reset your mind completely with every new job. My know-how also includes the expertise of how to actively create, initiate and encourage thought processes. Many creatives have incredibly good ideas, but they are often afraid of sharing them. To be supportive and intervene at the right time requires major experience and sensitivity. That's often not easy to balance but all the more necessary.